Fairmont Mayakoba Accommodations
Nestled between the pristine Caribbean Sea and 594 acres of tropical jungle, our spacious guest rooms, suites, and residences offer sustainable luxury inspired by our magnificent setting. Take in the fresh ocean breeze and enjoy a refreshing dive at your private infinity plunge pool. Admire beautiful views of the resort's navigable water canals on your grand terrace. Recently reimagined and refreshed, our luxurious, state-of-the-art accommodations are ready to provide you with an unforgettable Mayakoba experience.
Fairmont View Room
Boasting the best views from the low-rise Bamboo building, the Fairmont view rooms offer natural light providing a grand aura.
Floors 1 to 4
One King or two Queen beds
4 People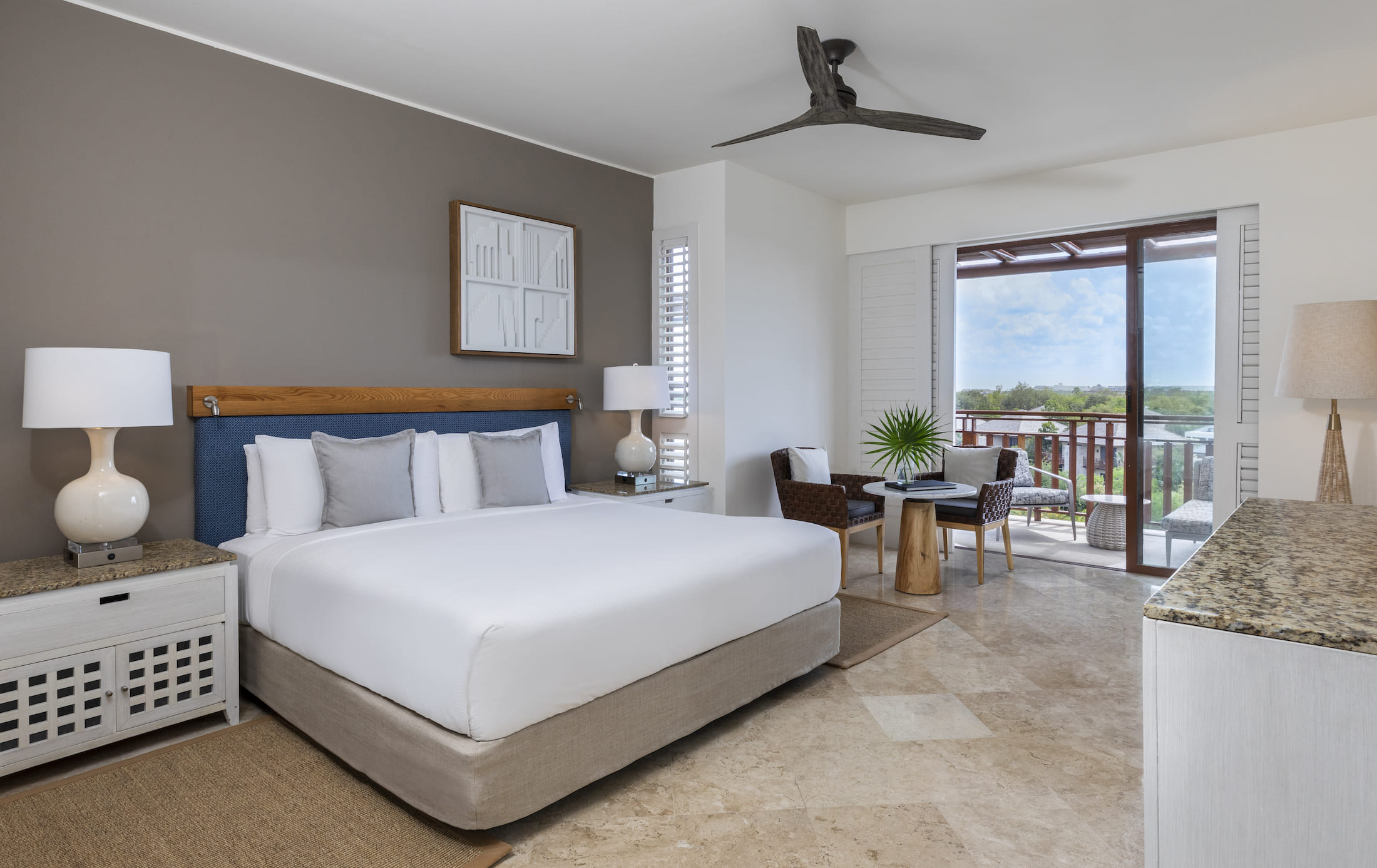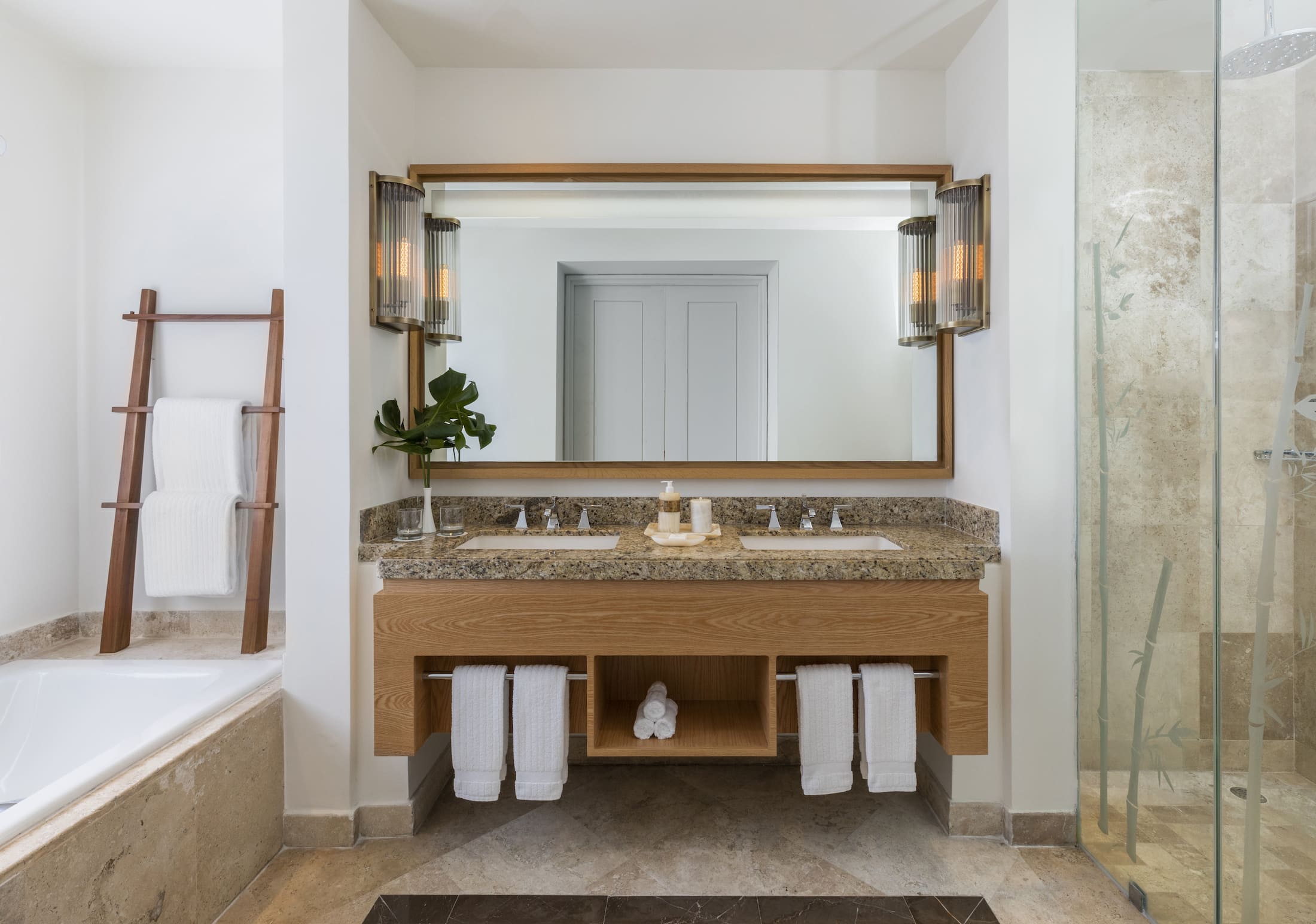 Fairmont Room
Located in the four-story Bamboo building, the Fairmont Rooms offer calming views over the verdant forest while enjoying the sounds of the tropical jungle.
Floors 1 to 4
One King or two Queen beds
4 People