Fuego at Maykana
Fuego, located in front of our spectacular Maykana Beach Club, provides the perfect spot for outdoor dining with favorites cooked on our rustic wood fire grill. Enjoy fresh vegetable dishes straight from the garden—think avocado, yucca, elote, and Oaxacan squash. Explore our raw menu for the freshest tuna tartare and delectable Caribbean chac chí. The land and sea provide unforgettable highlights, from freshly caught sustainable seafood to organic whole chicken and wood fire pork. Experience the pure flavor of life at Fuego while eating on the beach with your feet in the sand.
LOCATION
Carretera Federal Cancún
Playa del Carmen Km. 298,
HOURS
Lunch
1:00 p.m. – 6:00 p.m.
Dinner
6:00 p.m. – 10:00 p.m.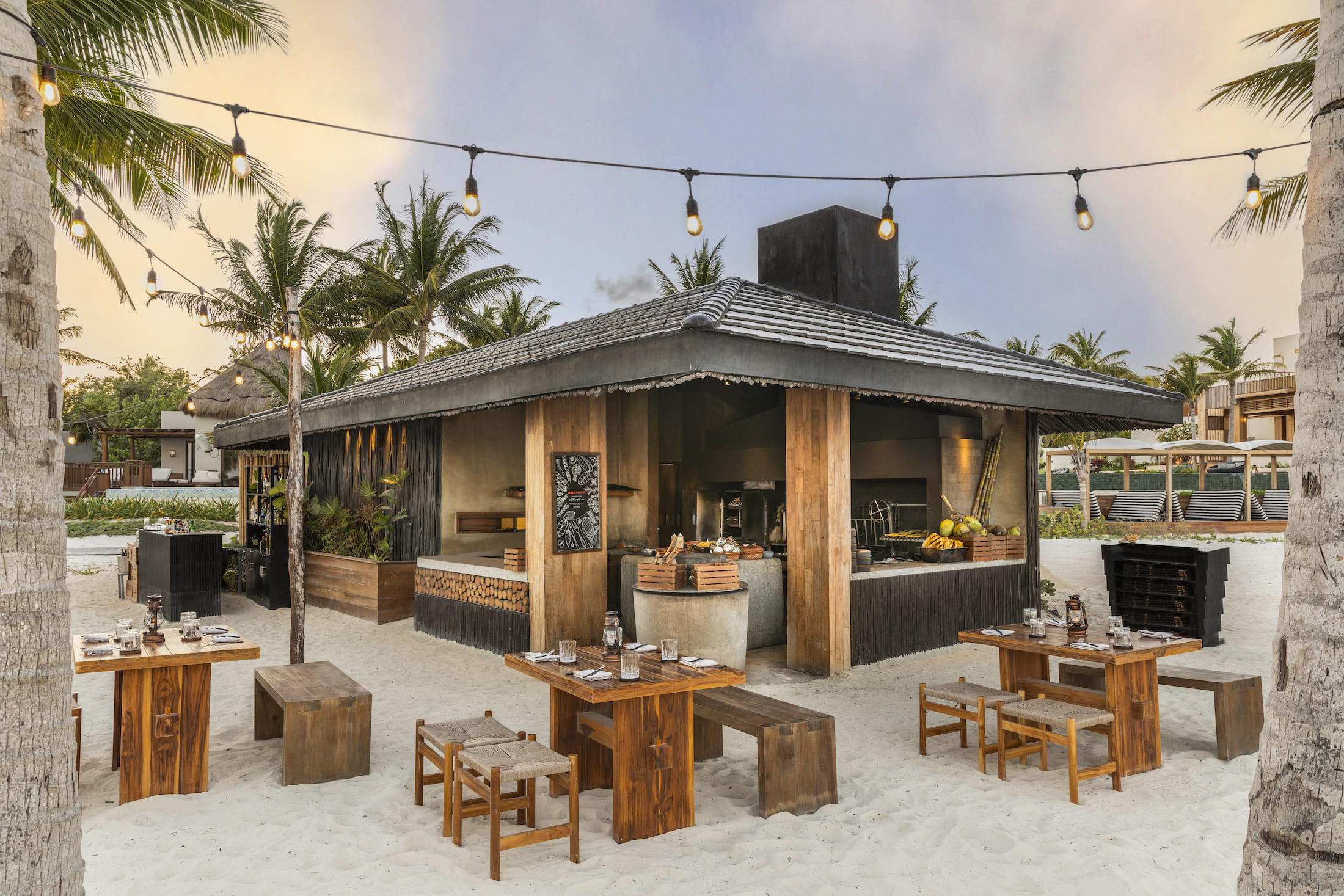 Children 5 and under enjoy complimentary dining when accompanied by their parents and ordering from the kids' menu. Children ages 6-12 enjoy 50% off our regular menu when accompanied by their parents. Teens pay full price.