Resort Pools
Make a splash or simply bask in the refreshing waters of our nine freshwater pools. Enjoy a meandering swim along our free-form 10,000-square-foot Las Olas Pool featuring a swim-up bar, or take in stunning views of the Caribbean Sea from a beachfront infinity pool. For the little ones, we offer a dedicated kids' pool where they can embark on thrilling aquatic adventures down the waterslide or play safely in the wading pool.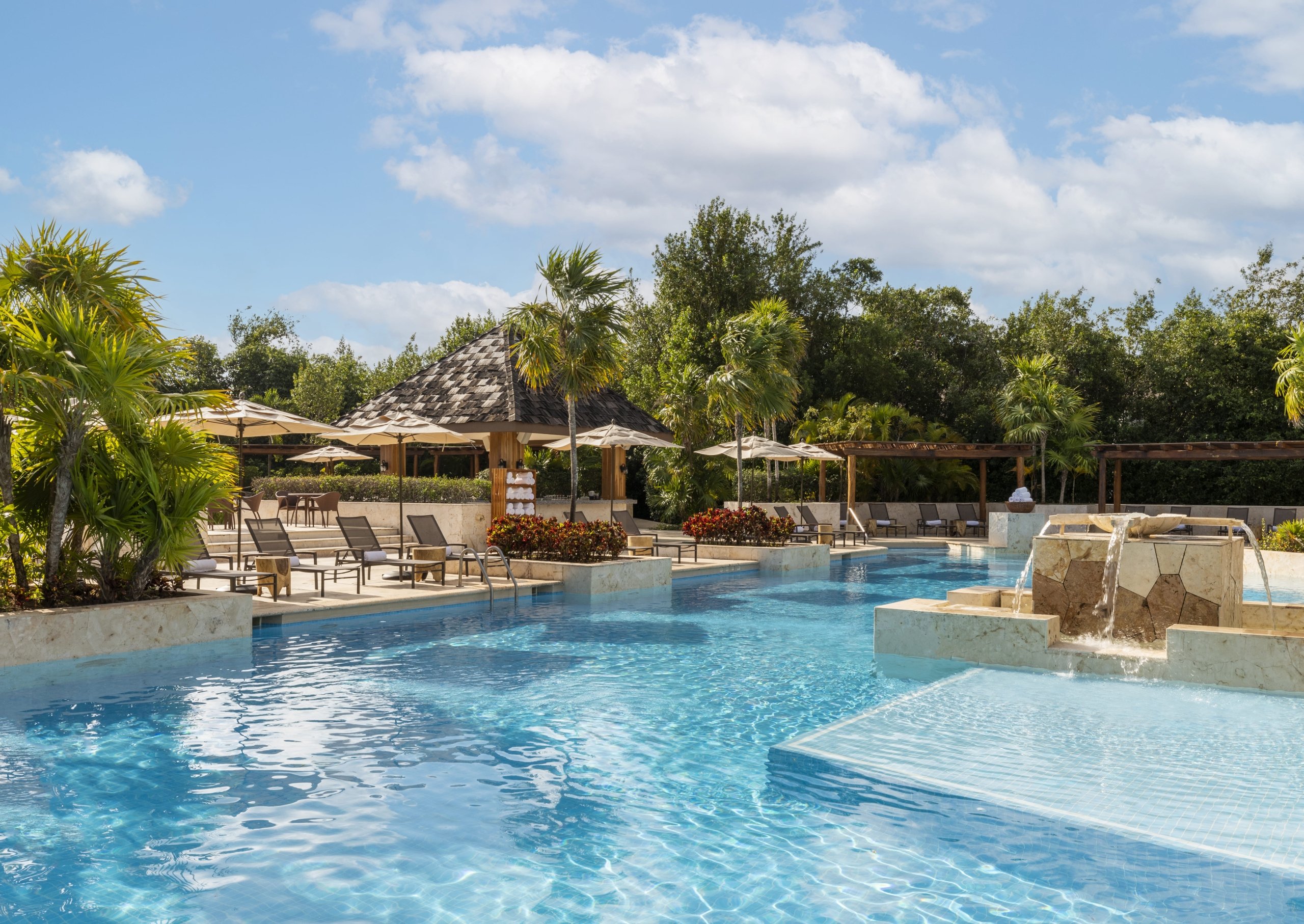 With 10,000 free-form square feet of water to explore, the Las Olas Pool is a major highlight of the Fairmont Mayakoba experience. Spend the day lounging in the water or enjoy some refreshments at the Las Olas swim-up bar.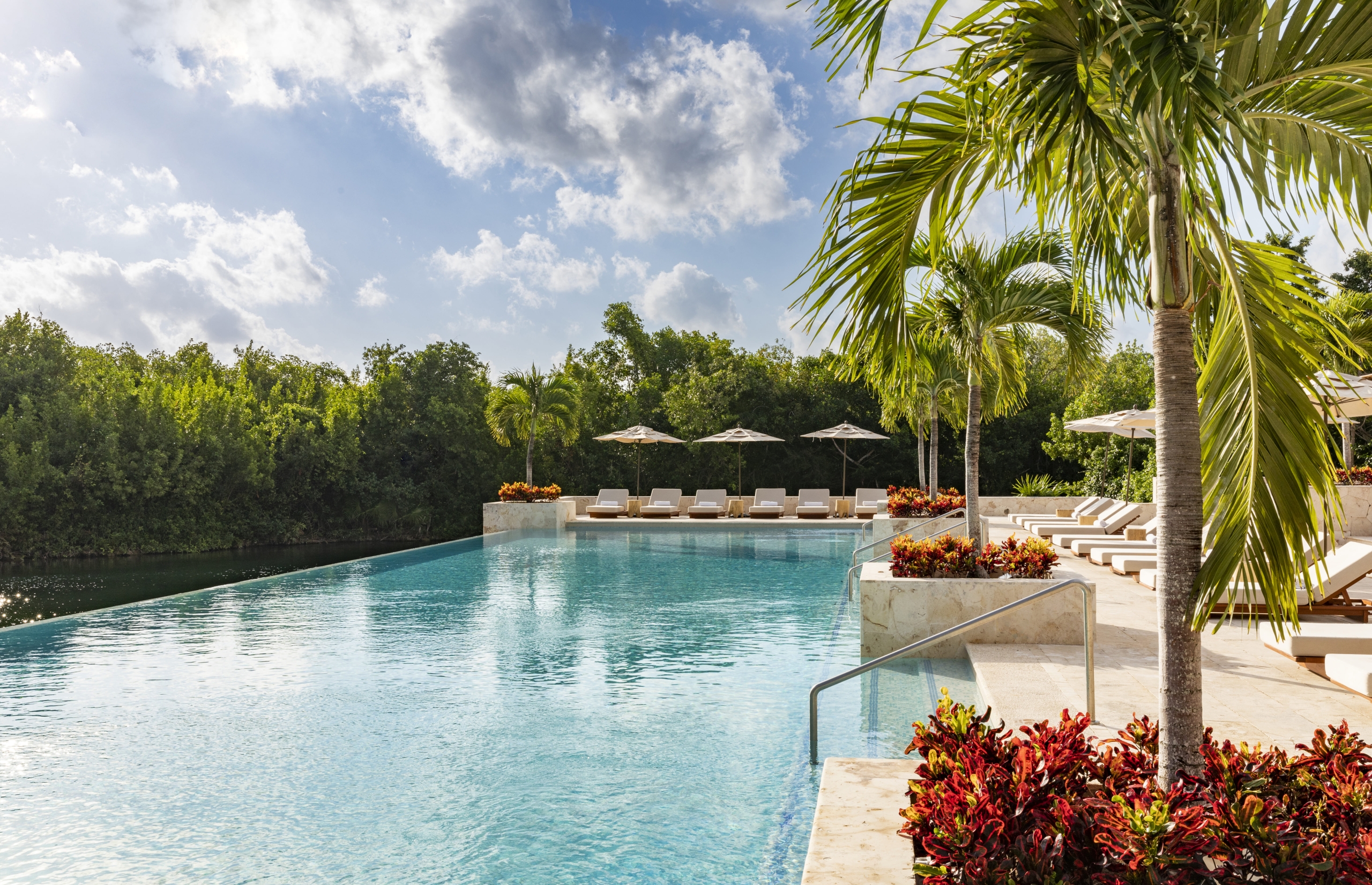 Looking for a refined adults-only swimming experience? This infinity edge pool overlooks our scenic lagoon. The adults-only pool is located on the water channel in front of La Laguna, our contemporary destination for Mexican cuisine and Latin-influenced cocktails.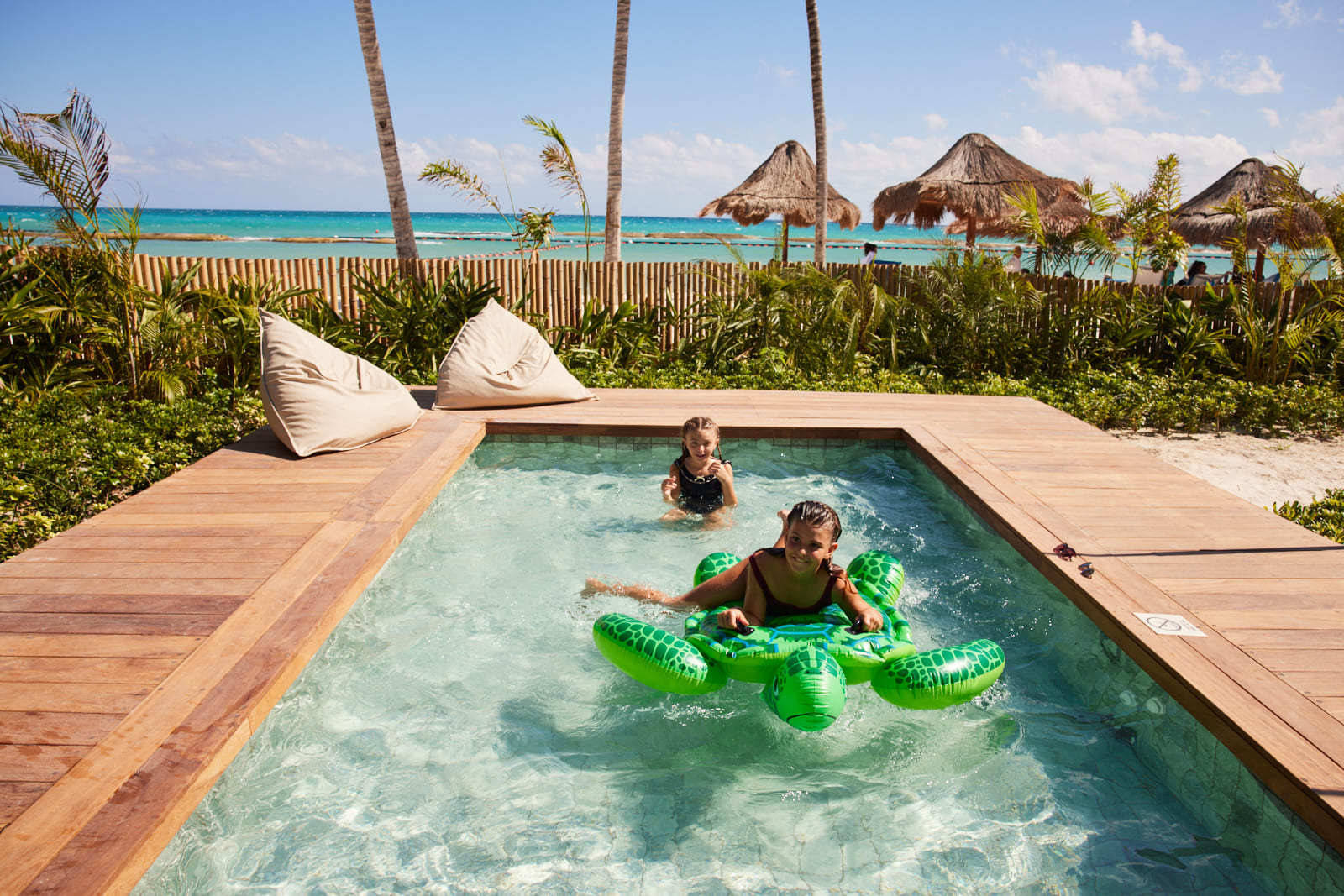 Children's Pool
Your kids will love splashing the day away at our children's pool. Boasting a thrilling waterslide and wading pool for the younger swimmers, our children's pool is connected to the Las Olas Pool in front of Fairmont Mayakoba's Kids Club.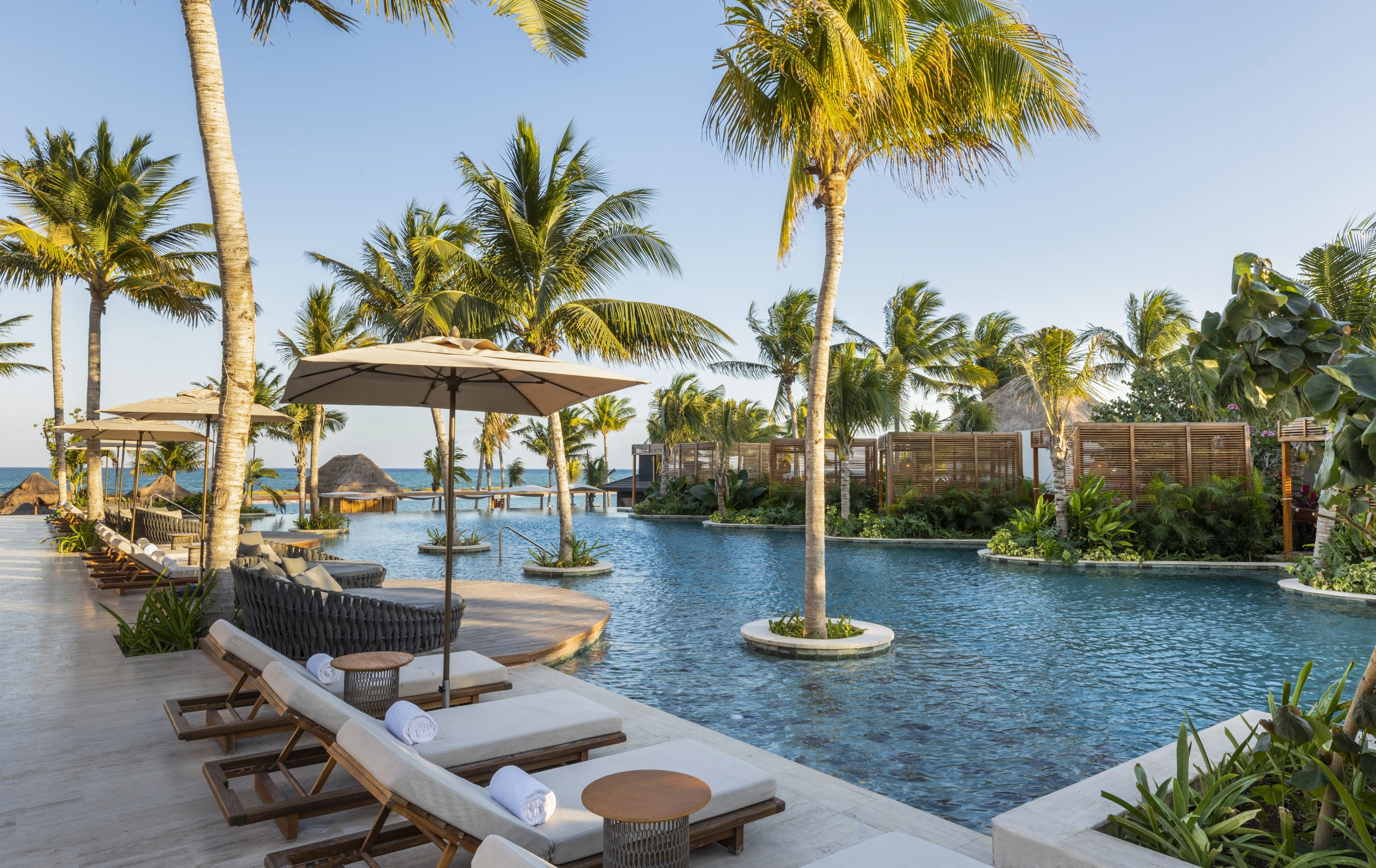 Aqua at Maykana
The second infinity edge pool provides stunning sea views and is located next to Brisas at Maykana. Our beach front cabanas offer Mediterranean bites and refreshing tropical cocktails.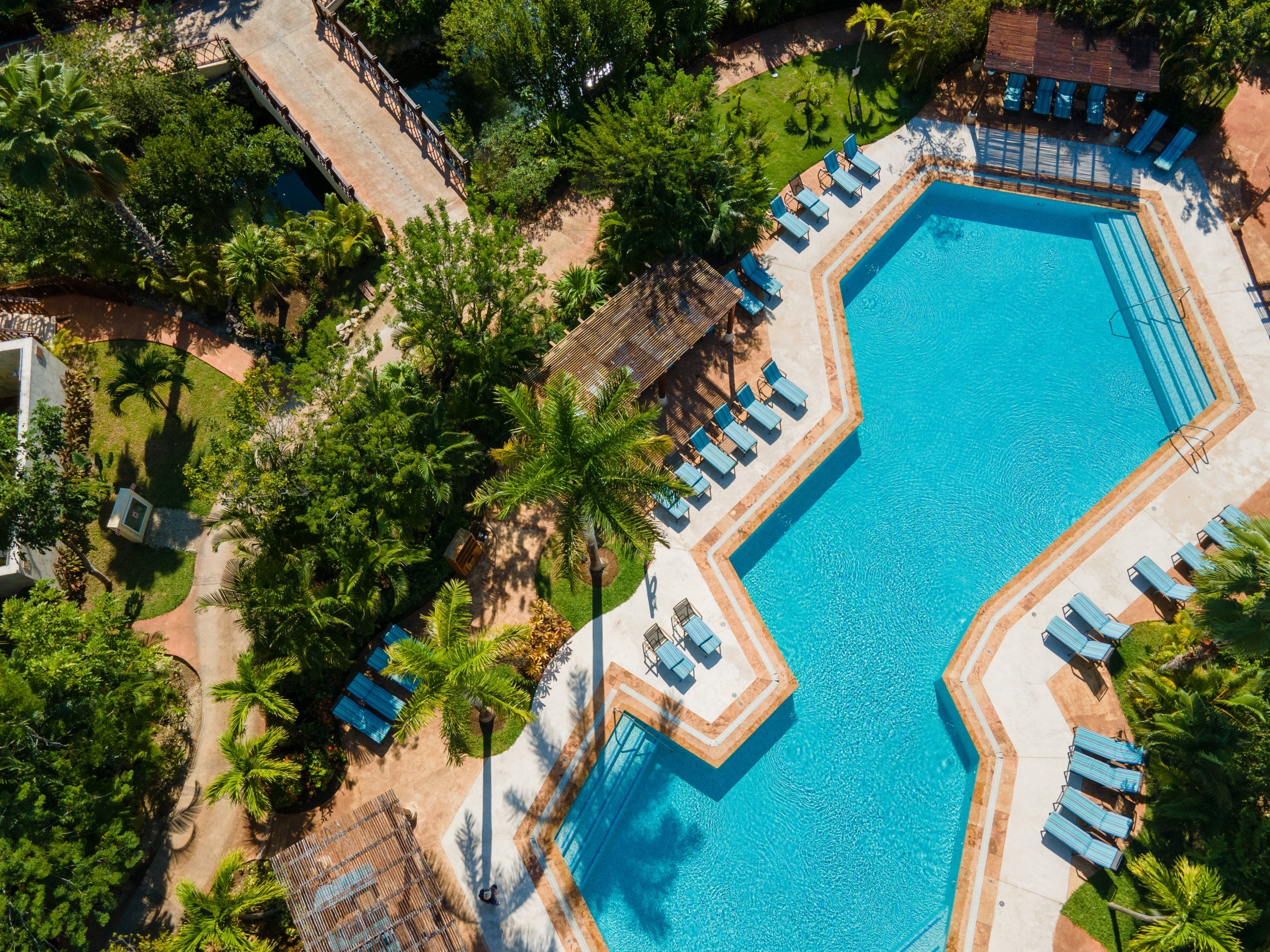 Bambú Pool
Enjoy the sun-bathed atmosphere of our stunning Bambú Pool, located near the Bamboo building of the Resort between the Main Lobby and La Laguna. Kick back on a shaded lounger or float in the refreshing crystal-clear water.
Beach Pools
Three stunning pools scattered on the beach allow you to take a fresh dive while enjoying the fresh sea breezes and fun in the sun.