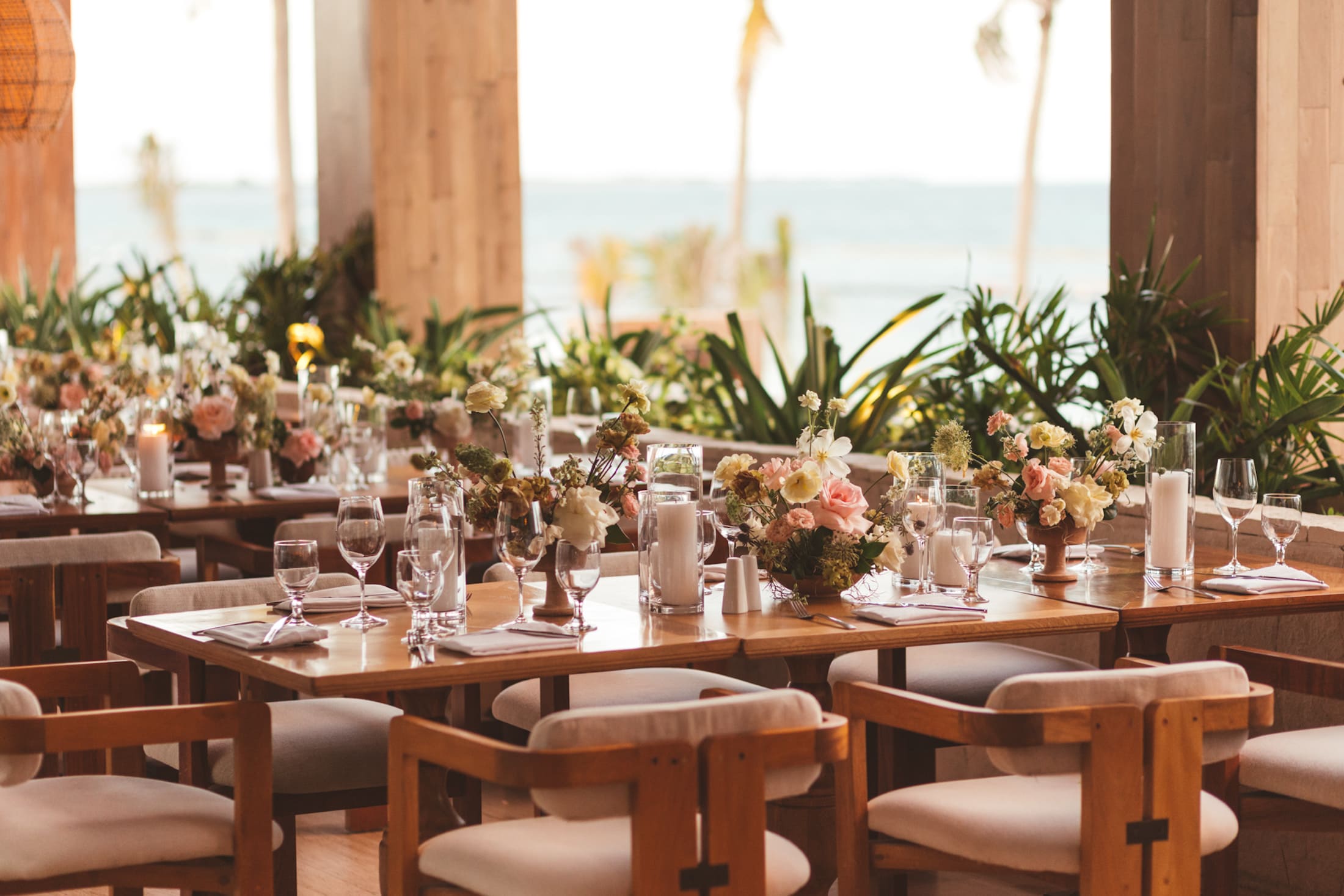 Brisas
Brisas, Fairmont Mayakoba's beachfront venue in Riviera Maya, is the ideal place to get married overlooking the beautiful Caribbean Sea.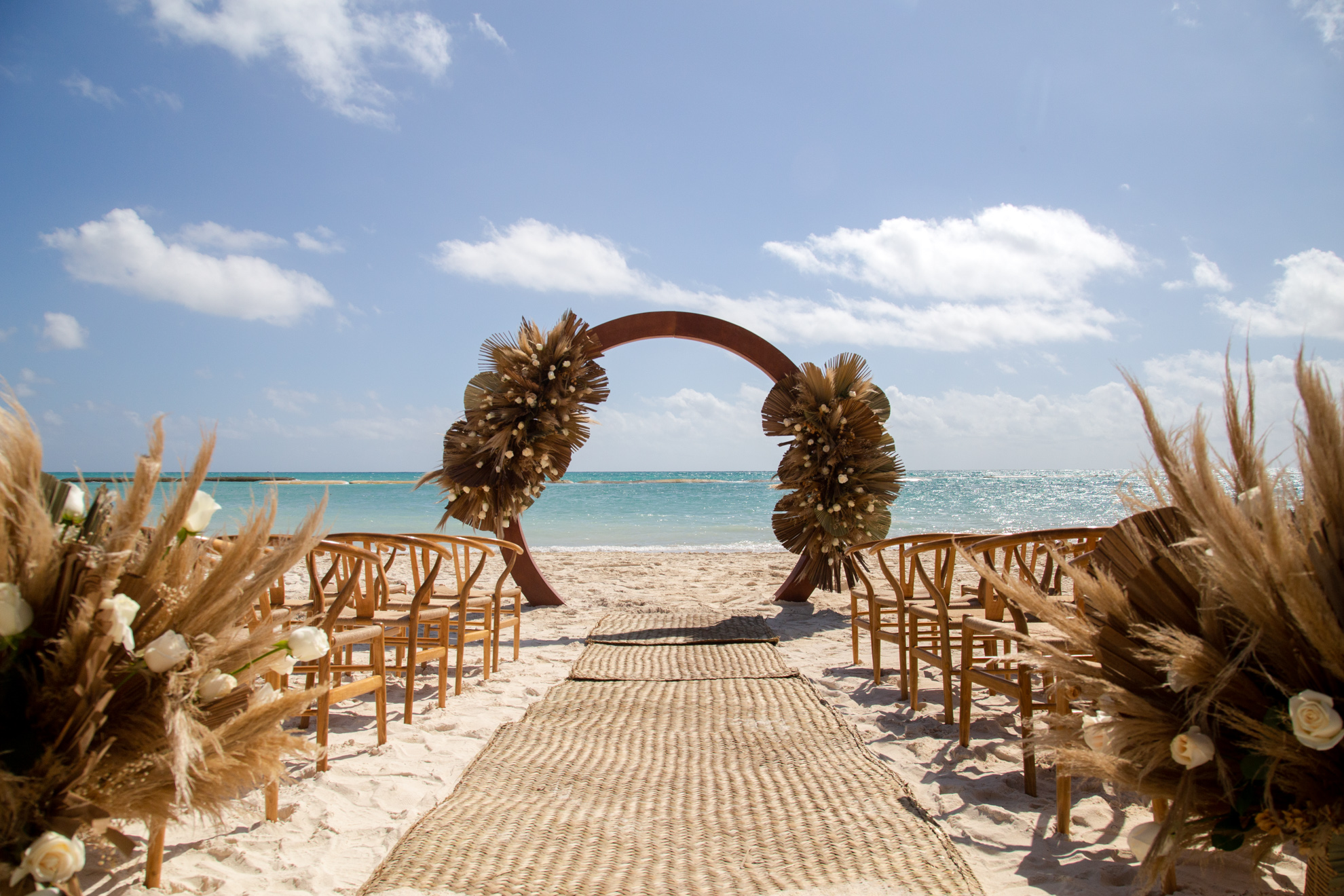 Beach
A recent beach refurbishment program has expanded Fairmont Mayakoba's beach to almost twice its original size, creating the largest beach in the Mayakoba resort community and one of the most beautiful beaches in the Caribbean, an ideal space for beach events, weddings and celebrations.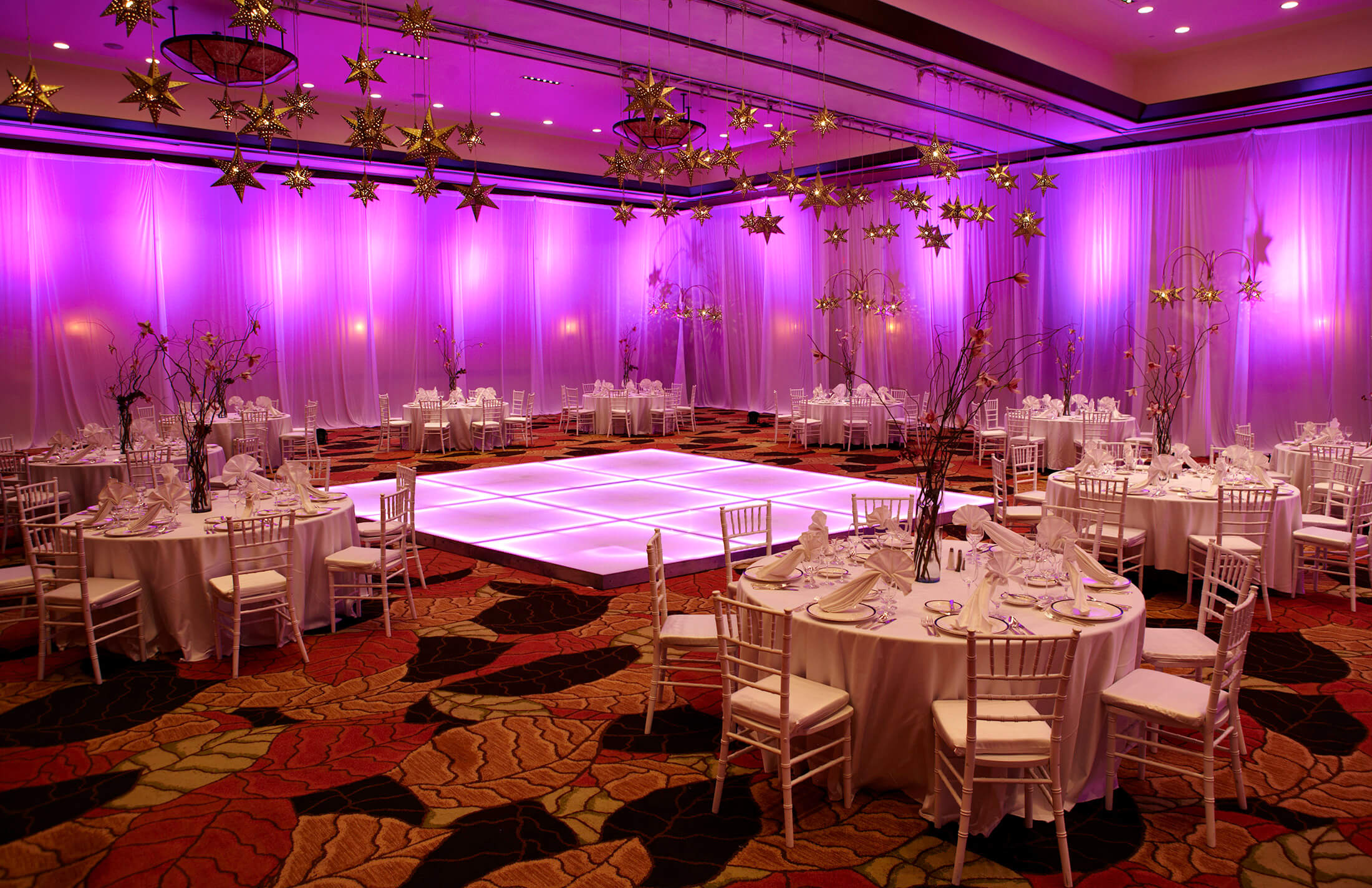 Mimosa Ballroom
Measuring 5,000 sq. ft., can be divided in-two; the ballroom is fronted by a foyer.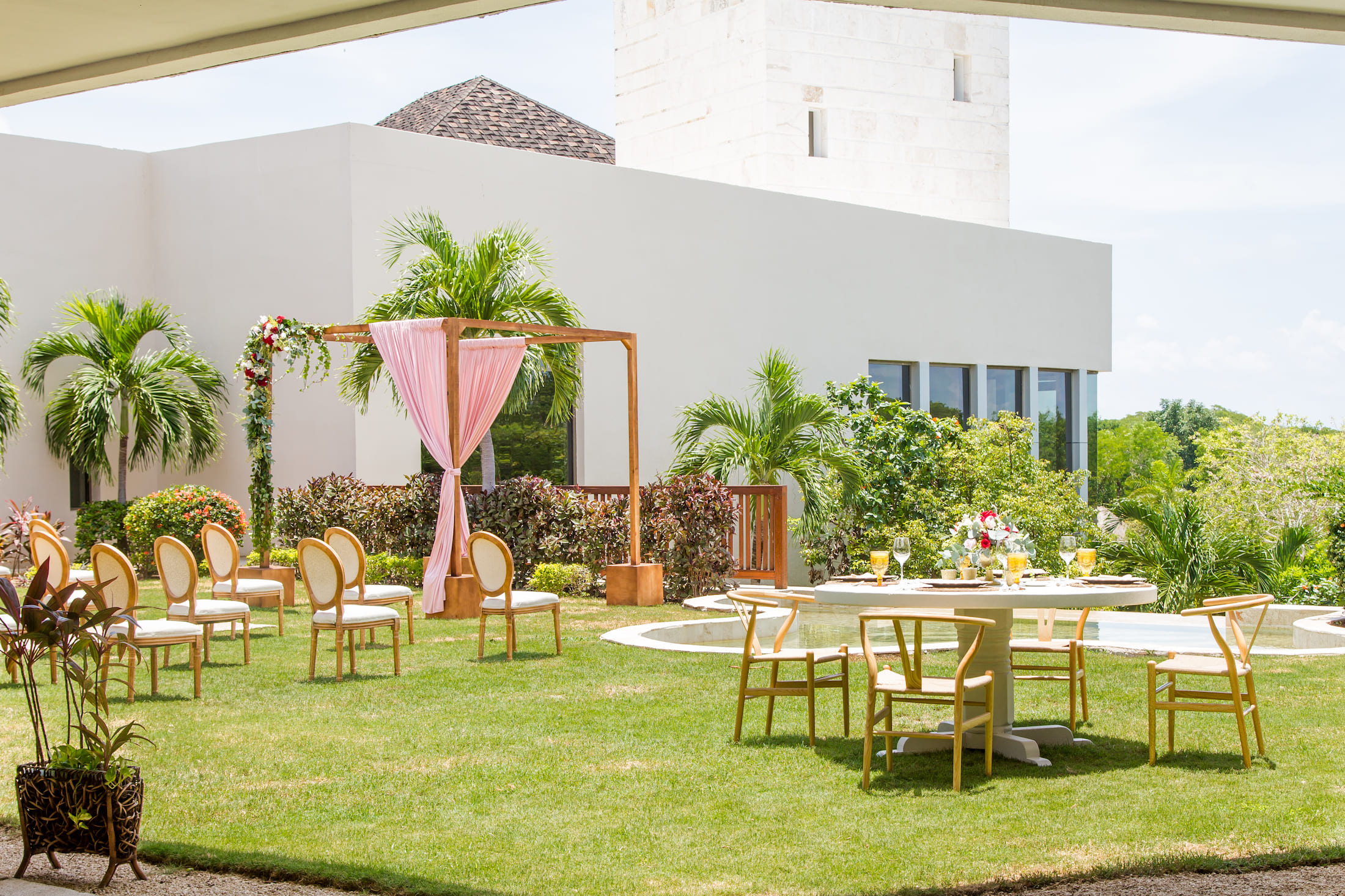 Terraza Lawn
Offering panoramic vistas of Fairmont Mayakoba, this beautiful outdoor event area is conveniently located in the convention center.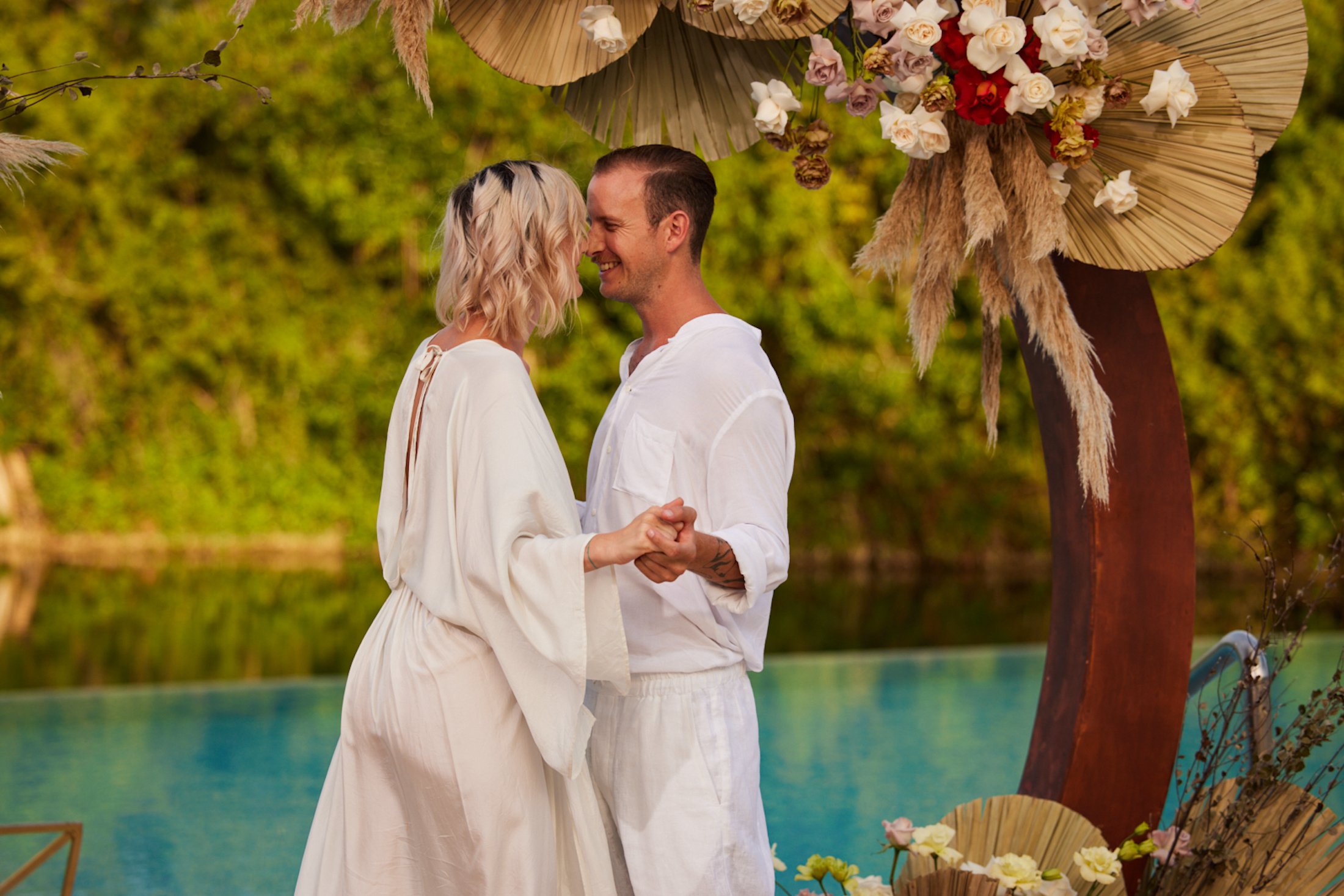 Adults Pool
A lush outdoor venue that offers our amazing lagoon views. Extraordinary for a perfect romantic setting.
Riviera Grand Ballroom
Fairmont Mayakoba's largest ballroom, and truly multi-functional, the ballroom can be split in halves or thirds. An ample foyer provides for large receptions.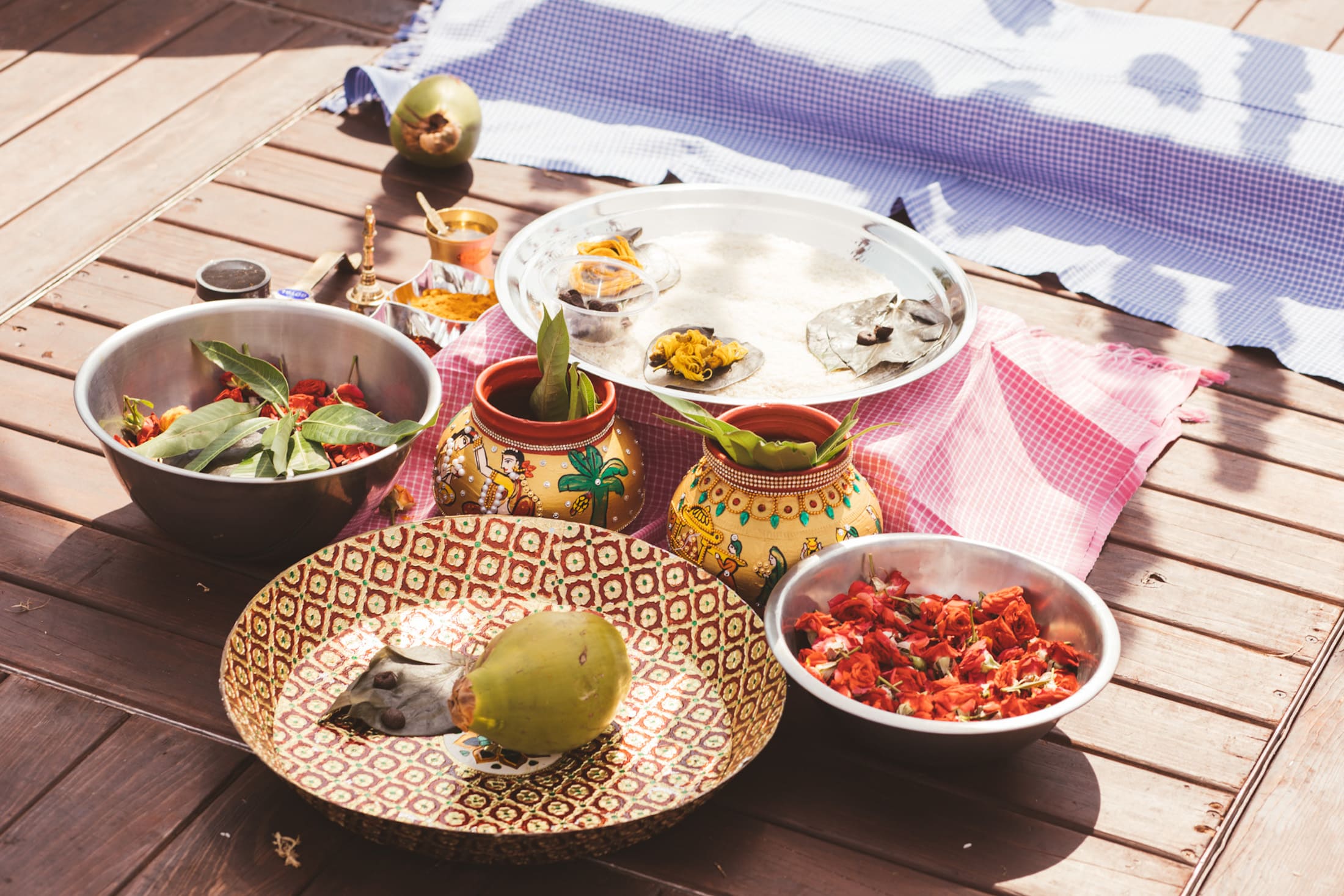 If you can imagine it, we can prepare it. We'll help you plan your perfect dinner, including healthy menus that cater to specific dietary needs, draw from contemporary regional styles, and use locally sourced ingredients.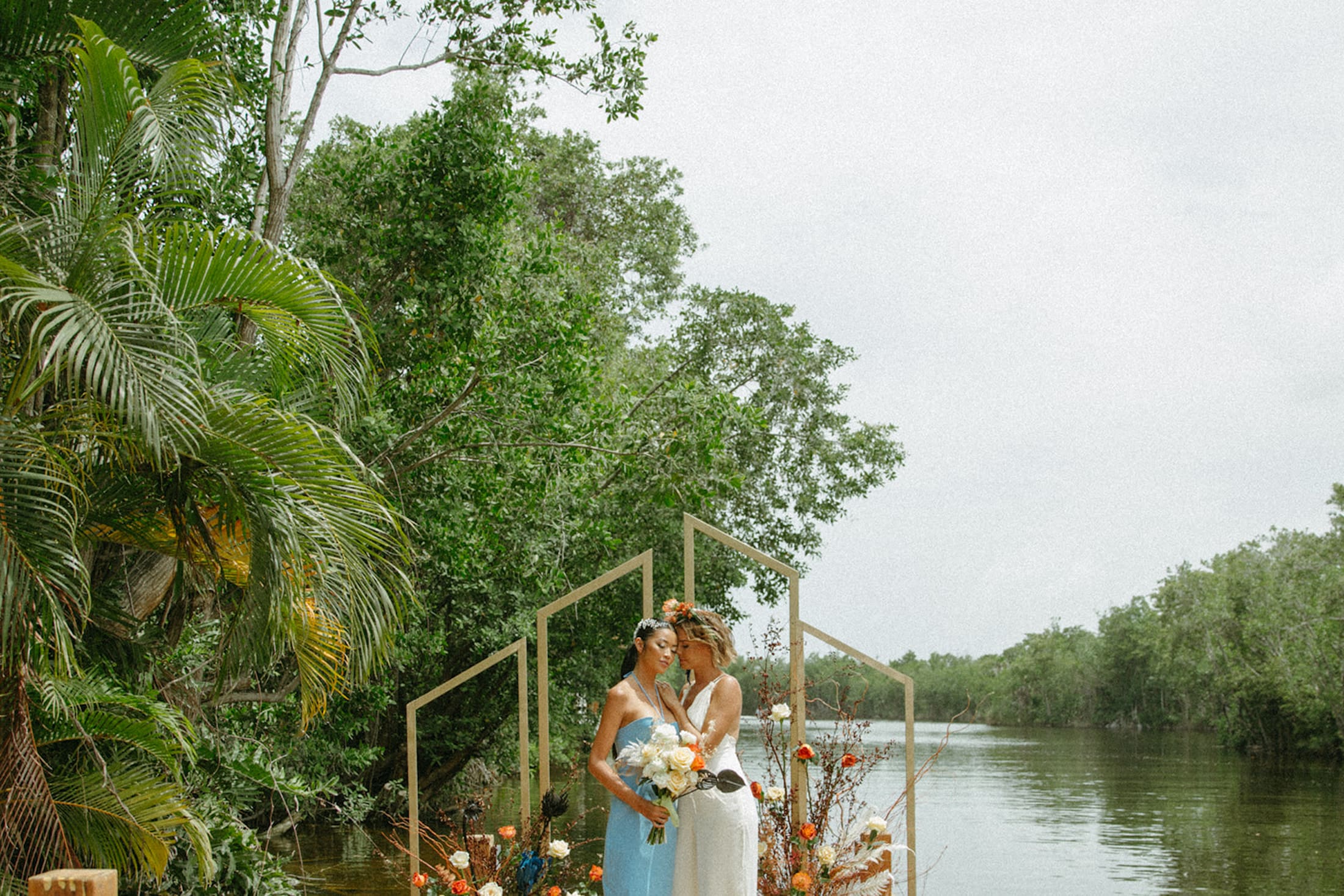 Weddings
Make your destination wedding unforgettable at Fairmont Mayakoba. Whether your style is lavishly romantic, understated and modern, or show-stopping and extravagant, we'll help you plan the perfect day.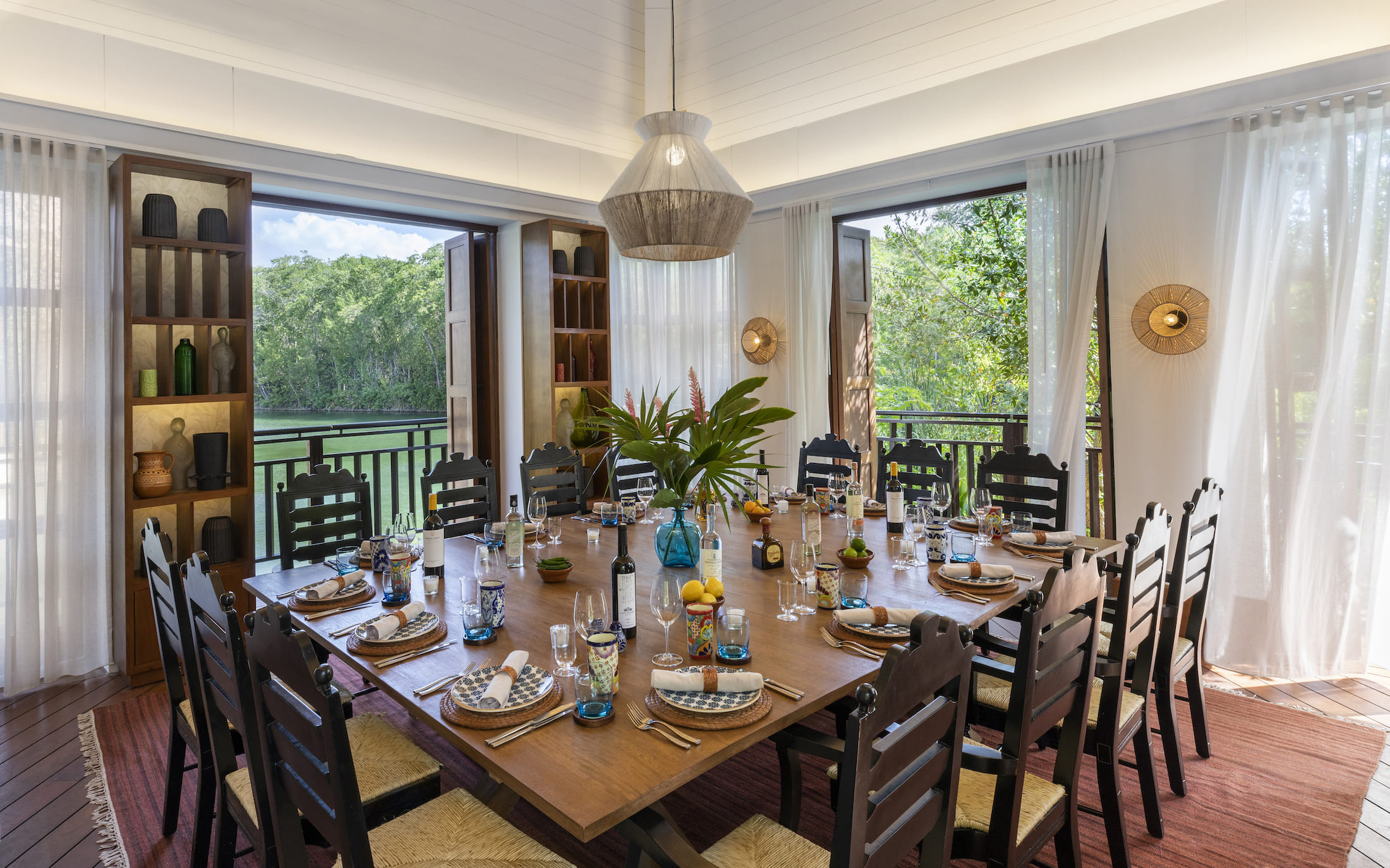 Meetings
Make your meeting unforgettable and treat your team to a luxe getaway at our exclusive Riviera Maya hidden gem where the ocean meets the jungle.