Guest Services
Few hotels in the world offer the wealth of services, scenery and hospitality available at Fairmont Mayakoba. Let us help make your Riviera Maya experience seamless, comfortable and unforgettable.
State-of-the-art audio-visual equipment for your event is available through our Audio-Visual Department. For more information and applicable fees, please contact us [email protected]. To call from the hotel, please dial extension 3521.
Fairmont Mayakoba has certified nannies to care for your children while you relax. Please note the following:
Reservations must be made 24 hours in advance at extension 0 or by calling (984) 206 3000
Minimum service is for two hours
Services after 10:00 pm will incur an additional hourly charge
Hourly rates for babysitting are:
For one or two children $20 USD
For three children $24 USD
For babies ages six months and younger, a nurse is required at a cost of $40 USD per hour, tax included.
Payment can be made in local currency at the resort's exchange rate of the day when the service is rendered. Booking is required at least 24 hours in advance and will be charged to the guest's room account. A nanny can supervise a maximum of three children. For services of 7 hours or more, a meal is to be provided by the guest for the babysitter.
Whatever the day's events bring, you'll look and feel better. Located in our spa, we offer manicures and pedicures as well as make-up and hair services. For a complete list of services, please visit the Fairmont Spa page.
Our beauty salon is open daily from 8:00 a.m. to 8:00 p.m.
Your beauty salon service includes access to our spa relaxation areas and spa pools the day of your treatment. If you wish to take advantage of these services, we recommend that you arrive 45 minutes before your first scheduled appointment. This gives you time to familiarize yourself with the facilities and relax before your treatments. Please note, all treatments end on time, regardless of start time.
For reservations, please call our Spa Experience Coordinators at extension 3162, send us an email [email protected] or call +52 (984) 206-3000.
Fairmont Mayakoba offers 24/7 bell staff services. To request this service, please call Royal Service at extension "0" or send us an email [email protected].
Hours of Operation:
Daily from 7:00 a.m. to 7:00 p.m.
Services:
Computer Solution Center
Communications Solution Center
Copy & Printing Solutions
Personalized Service Solutions
Computer Solution Center | Whether you want to produce professional documents for a convention or conference, create stunning graphics, surf the Internet, update your program / presentation or simply check your email, our Business Center staff is ready to assist seven days a week.
Local, long distance and international call support
Copy & Printing Solutions* | Black and white copies | Color copies
Beyond merely making your prints or copies, we've got an array of binding and finishing options that make all the difference
Looking to send us your print order? Try File&Print our newest online print application. It's fast, powerful and allows you to send your order and have it ready when you arrive. Please note that we require a minimum of 7 days notice for this service.
Personalized Service Solutions
Essential office supplies and paper for your presentation and project
*Please ask our colleagues for pricing or contact us at [email protected]
Car Rentals from the major rental agencies can be arranged through the travel agency located adjacent to the main lobby (Maritur). Please note that the travel agency operates independently from Fairmont Mayakoba. For more information, please call +52(984) 206 3000 extension 590 or send an email to [email protected].
Check-in time is 3:00 p.m.
Check-out time is 12:00 p.m.
Late check-out or early check-in is by request only and based on availability. Additional fees may apply. Please inquire with the front desk for details.
Our experienced Concierge team is at your service 24 hours a day in the main lobby, at extension 3521 or by email [email protected].
The unit of currency in Mexico is the peso. Although most businesses will accept foreign currency, especially U.S. dollars, using pesos is often best. It is at the discretion of each company or service provider to accept USD cash or not. For this reason, we recommend taking the necessary provisions and discussing the method of payment with the local establishment or service provider beforehand. Most taxis will only accept cash. Foreign currency can be exchanged at one of many casas de cambio (exchange houses). Mexican banking hours are normally Monday to Friday, from 9:00 a.m. to 5:00 p.m.; for money exchange, the hours are normally from 9:00 a.m. to 1:00 p.m. Casas de Cambio are open later than most banks. Additionally, there are exchange counters at the airport. We recommend reviewing the applicable exchange and/or commissions payable before accepting the transaction.
Mexican banks have limited the amount of USD cash that can be exchanged into pesos. Non-Mexican residents without an account at a Mexican financial institution may exchange a maximum of $1,500 USD for Mexican Pesos per month. This regulation applies to cash transactions exclusively. Traveler checks and credit cards are widely accepted. For your convenience, the hotel has an ATM located in the main lobby that dispenses Pesos. This information is subject to change according to the Mexican law.
Children 5 and under enjoy complimentary dining at our restaurants or In-Room Dining when accompanied by their parents and ordering from the kids' buffet or our kids' menu. Children ages 6–12 enjoy 50 percent off our regular menu at our restaurants or In Room Dining when accompanied by an adult; the 50 percent off excludes the kids' menu, the kids' buffet and pool/beach service.
The Fairmont Mayakoba's Kids' Clubs offer dynamic, cultural and educational activities to spark the creativity of even its youngest campers. Kids 5 to 11 enjoy epic adventures in the sacred Mayan jungle and learn about planet Earth's natural and cultural wonders, with the guidance of Iggi the iguana, Chamu the monkey and Balam the jaguar, create unique handcrafts such as "Penachos" (Mayan inspired headdress) or make colorful paper banners, piñatas or Origami, among many other fun activities.
Complementary Activities:
Complimentary daily access to the resort's Kids' Clubs for children ages 5 to 11.
Special Activities with an Additional Cost
To make the most out of your vacation at our Riviera Maya family resort, we are pleased to offer additional activities at the Kids' Clubs for children ages 5 to 11 for an additional fee. Please contact us for prices and reservations
The Doctor's Office is located in the Lower Lobby next to the Tauro Steakhouse. Medical and ambulance services are available 24/7. Please note that these services have an additional cost not included in the room rate. The doctor and ambulance services operate independently from Fairmont Mayakoba. In case of emergency at the hotel, or if you require medical assistance, please call extension "0".
Dry-cleaning and laundry services are available at Fairmont Mayakoba:
For same day service please Inform Royal Service and have your dry-cleaning ready for pick up by 8:30 a.m. Delivery will be made by 6:00 p.m., same day.
If laundry is picked up after 8:30 a.m., delivery will be made the following day.
Pressing service is available 24 hours a day.
To request these services, please contact Royal Service at extension "0".
Daily Turndown Service is provided to every guest room and suite between the hours of 5:30 p.m. and 9:30 p.m. For preferred service times, please contact the Casita Manager or Royal Service.
The property florist is available to arrange everything from bouquets and romantic surprises to arrangements for your events. For information and prices, please contact the Concierge: [email protected].
Café Maya, located near La Laguna Restaurant at the main water park, is your service provider. Part of the charm of our resort is the ability to visit this Café and select from their extensive inventory of items that you may want to treat yourself to during your stay. Here, you may select freshly baked pastries, home-made sandwiches or a variety of hot beverages that could be the perfect snack to enjoy on your terrace. Café Maya is not included in the All Inclusive Package.
Local numbers are those within the area code 984. USA toll free numbers are not free of charge when calling from Mexico, but can be reached at the International rate for calls placed from Mexico to the USA. There is a charge for each local, operator assisted, third party billing and toll-free domestic telephone call.
For information regarding Long Distance rates please contact Royal Service [email protected].
Notary services may be arranged through our Business Center. For information, prices and to request this service, please contact us [email protected]
Fairmont Mayakoba offers our guests complimentary shoe shine service. The shoes will be retrieved from your room at your convenience and will be returned the next morning at the time requested.
Boutique
Great deals! From the most fashionable bathing suit to a memento of your stay in Riviera Maya, our stores have that special something you need. Located near the Tauro Steakhouse and close to the beach.
El Pueblito
Tour this exciting entertainment area (a replica of a colonial Mexican town) with its own chapel, kiosk, art gallery, stores and more. Complimentary transportation to El Pueblito is offered on request at the Concierge desk.
The Sweet Spot
Discover the sweetness of Fairmont! Colors, textures, and flavors are waiting for you. Located at El Pueblito, the Sweet Spot offers a variety of candy, chocolate, gummies, cake-pops, Mexican treats, and spicy snacks for you and your family.
Fairmont Spa
Local handicrafts, our exclusive line of body and facial care, accessories and aromatherapy, are the perfect gifts for that special person in your life. Fairmont Spa gift cards are also available.
Visit some of the best preserved coastal Mayan sites at Tulum, explore the city of Coba or embark on an excursion to visit the pinnacle of Mayan civilization, Chichén-Itzá and its Castle, recognized as one of the New Seven Wonders of the World. To book a destination tour, please visit Maritur, located adjacent to the main lobby. Maritur operates independently from Fairmont Mayakoba, this information is given as a recommendation, the hotel is not responsible for the services provided.
This service is available upon request for a fee. For reservations and pricing, please contact us [email protected].
Valet parking is available at the resort. Fairmont Mayakoba does not have self-park parking lots.
Hotel Guest: The resort experience fee includes valet parking for one car per room.
Hotel Visitor: Rate is 80 pesos per day (no overnight allowed), per car, tax included.
Clock radios are provided for your convenience in all our guest rooms and suites. If you prefer a personal wake-up call, please contact Royal Service.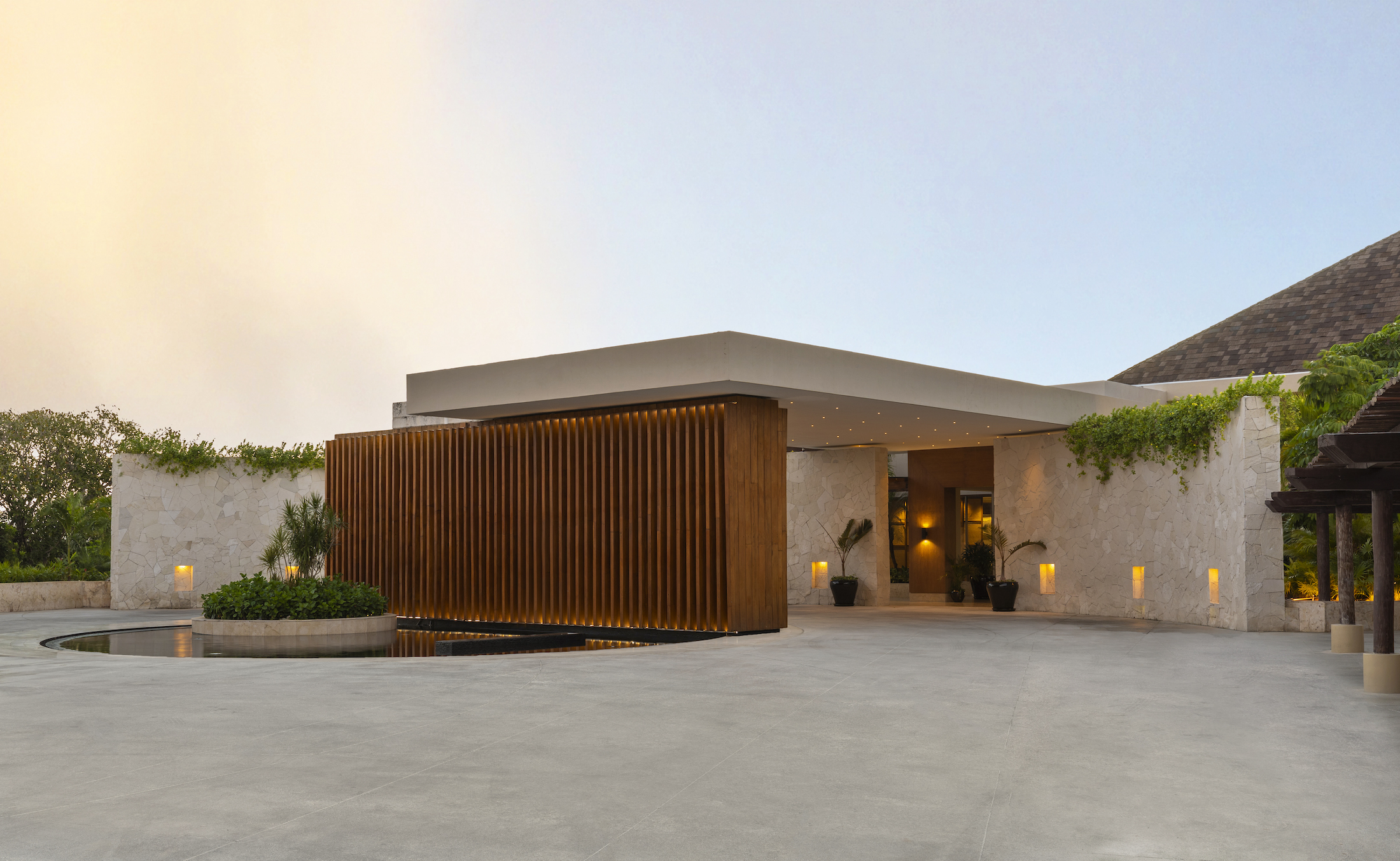 Want more information about Fairmont Mayakoba? We would love to hear from you! Visit our Frequently Asked Questions or contact us directly.