General
Discover the ultimate Valentine's Day romantic getaway.
For couples planning to pay homage to St. Valentine this year, the award-winning AAA-5 Diamond Fairmont Mayakoba has just what you're looking for. Imagine a symphonic orchestra set in a mystical Mayan cenote where you'll savor delectable tapas and sip refreshing cocktails.
Cenotes, unique to the Yucatán Peninsula of Mexico, are natural pits with limestone caves. Cenotes were commonly used for water supply by the ancient Maya, and occasionally for rituals and sacrificial offerings. Sacred to the Maya, cenotes are known for their pristine, clear, cool water, and the venue for Fairmont Mayakoba's Valentine's Day "Symphony in a cenote". As if the natural setting weren't enough to create a distinctly romantic vibe, dozens of lights, candles, and artistic projections will illuminate the underground darkness of the cenote to envelop you in a radiant and protected environment to reconnect your senses with each other, and with everything that surrounds you.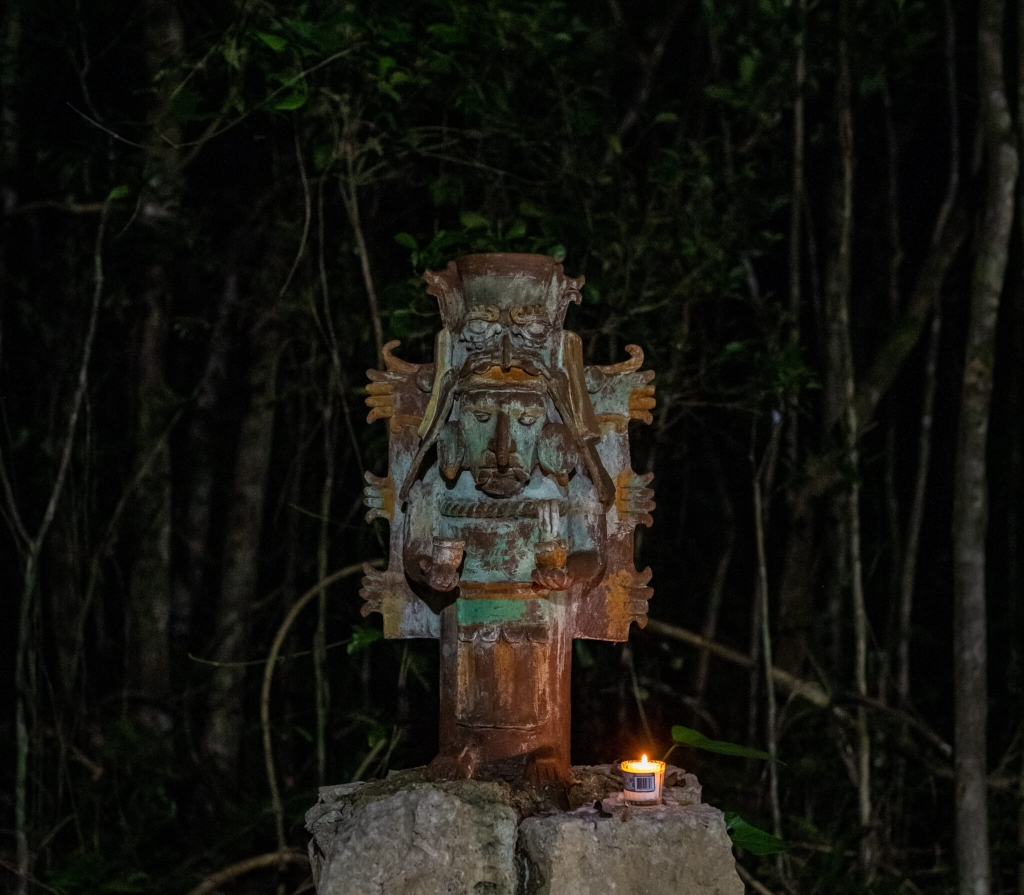 You'll begin your evening of romance with an exquisite dinner at one of the luxury resort's fine dining restaurants while taking in a dreamy Mexican sunset. You'll then be transported to a nearby cenote where you'll begin a subterranean musical journey with a performance of classic melodies and contemporary pop by a string ensemble. You'll enjoy classically stylized renditions of hits by artists such as Lady Gaga, Coldplay, Toto, Ed Sheeran, Queen, and Journey. All the while, you'll sit back and savor scrumptious tapas and uplifting cocktails, prepared by the best mixologists and chefs in the region.
This special event is part of one of Fairmont's initiative to continue offering its guests experiences that go "All Beyond Limits", where the luxury hotel company pushes the limits of possibility with experiences you have to see to believe, popping up at the most iconic hotels and resorts in the world.
After your most memorable evening, continue your romantic vacation in one of Fairmont Mayakoba's luxurious guest rooms, casitas, or contemporary suites and wake to a day of activities featuring an array of water sports, fitness and wellbeing programs, spa treatments, and a Greg Norman-designed golf course. Or continue your Mexican escape by spending the day at Fairmont Mayakoba's latest gem the Maykana Beach Club. Here you'll find an elevated beach club experience in a prime location with five food & beverage outlets, grand terraces with magnificent views, opulent private cabanas, seaside pools, sunken fire pits and an energy that can't be missed.  Giving beachside relaxation a whole new meaning, Maykana brings chic vibes to the coast of Riviera Maya while infusing the Mayan culture to all who visit. So, this Valentine's Day, make it Fairmont Mayakoba and discover the possibilities.