General
If you're vegan don't worry, Fairmont Mayakoba has solutions for you!
In the past few years, the vegan movement has increased. Studies and inquiries about how livestock is managed have risen with the concern for animal consideration. Indeed, veganism is a lifestyle that refuses animal exploitation and so excludes the consumption of animal products. It includes meat, fish, insects, dairy products, eggs, honey, and all the products that come from animals, their exploitation, or products tested on them like (leather, fur, wool, silk).
Due to this trend, Fairmont Mayakoba has looked for ways to adapt vegan food proposals to satisfy the best-diversified diets of our dear guests. Thus, you can find in any of our restaurants some of solutions for you to eat properly, in accordance to your values.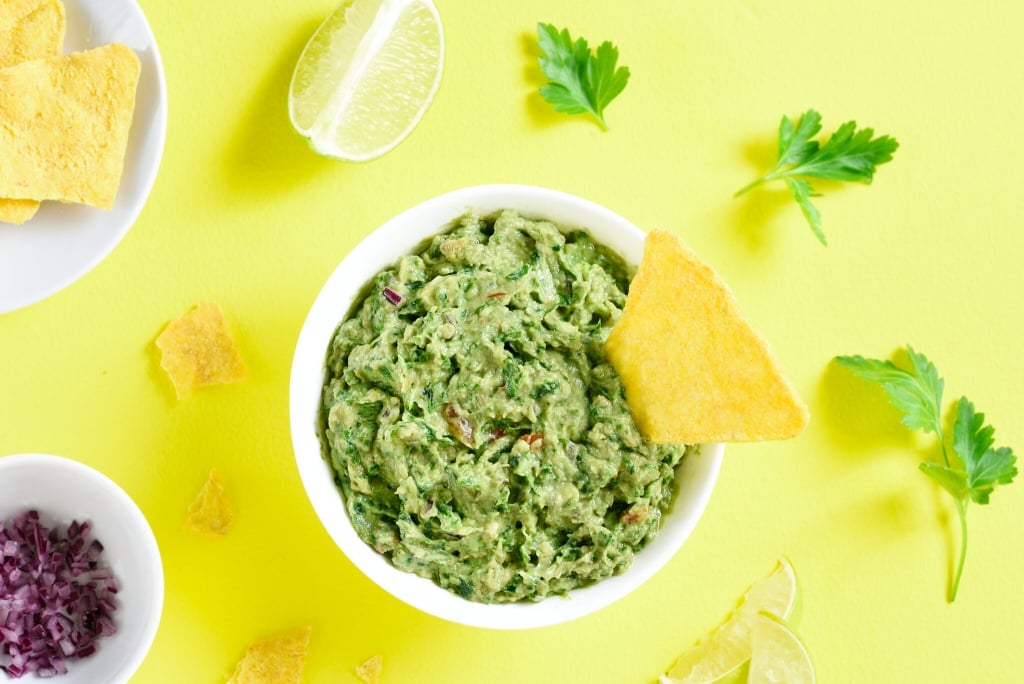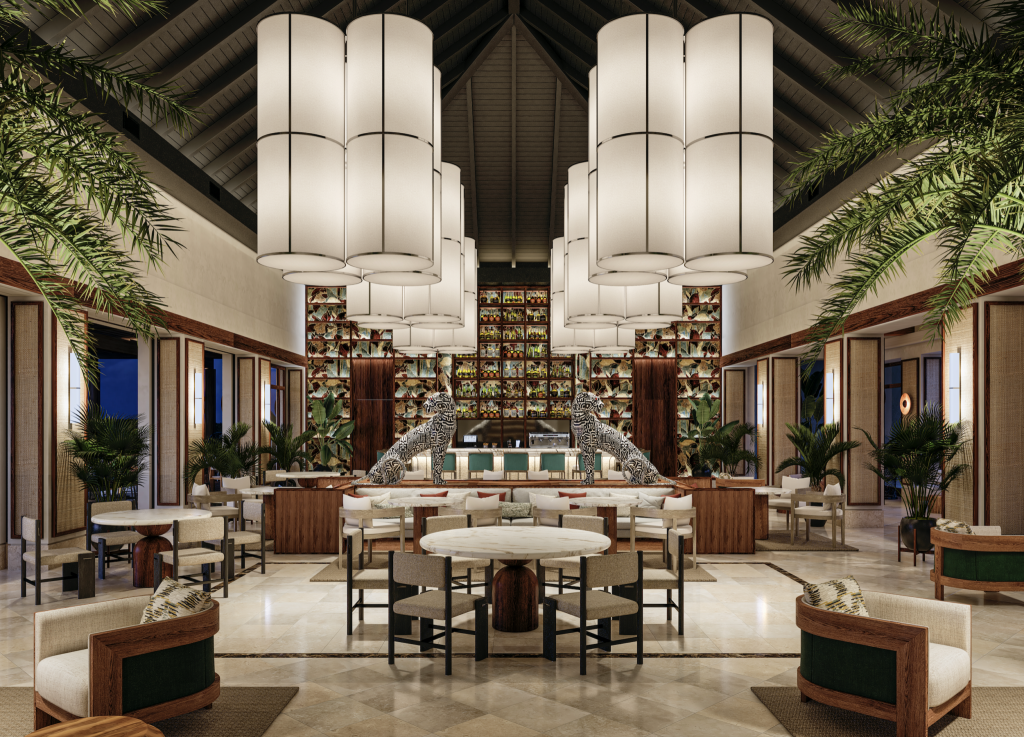 To begin with, Hix Bar & Lobby Lounge is a sushi bar-restaurant. This outlet offers vegan Japanese specialties like a poke bowl with cucumber, avocado, wakame, radish, furikake, sesame, cilantro, and ginger.
There is also a fresh salad which we can veganize with a mix of fresh leaves, avocado, cucumber, chayote, seaweed, roasted grapes, sweet amaranth, miso, and mustard dressing.
Finally, the sweet potato "flautas" with rice, "piloncillo", ancho chili sauce, avocado, serrano chili, coriander, and sesame.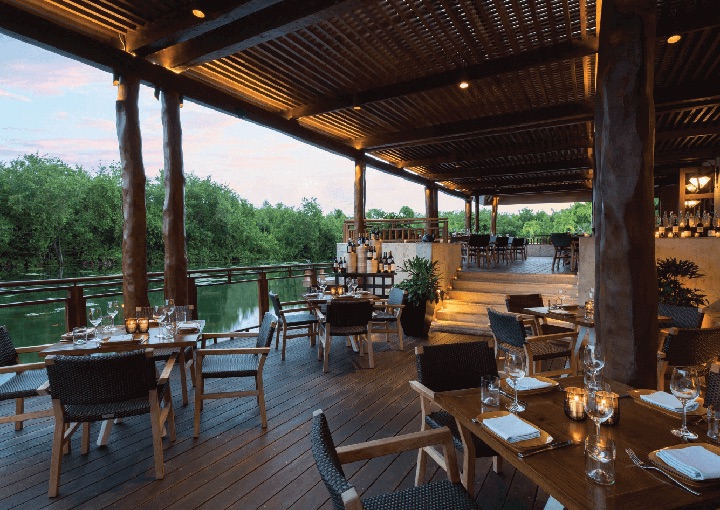 La Laguna is the main restaurant of the hotel, and proposes modern Mexican cuisine for breakfast, lunch and dinner.
In the morning, you can ask for fresh juices, smoothies, and fresh fruits. At lunch, there are several vegetarian plates that can be adapted vegan upon request.
For dinner, there is a green salad starter, which is composed of edamame, asparagus, broccoli, leaves, miso vinaigrette, and quinoa. As a main dish, you can ask for "nopal" and mushrooms "huarache" with black beans, "huitlacoche" corn nuts, and the classic guacamole. To finish, you can take a guava tart composed of guava, cashew, agave sirup, coconut oil, date, and pecan nut crust.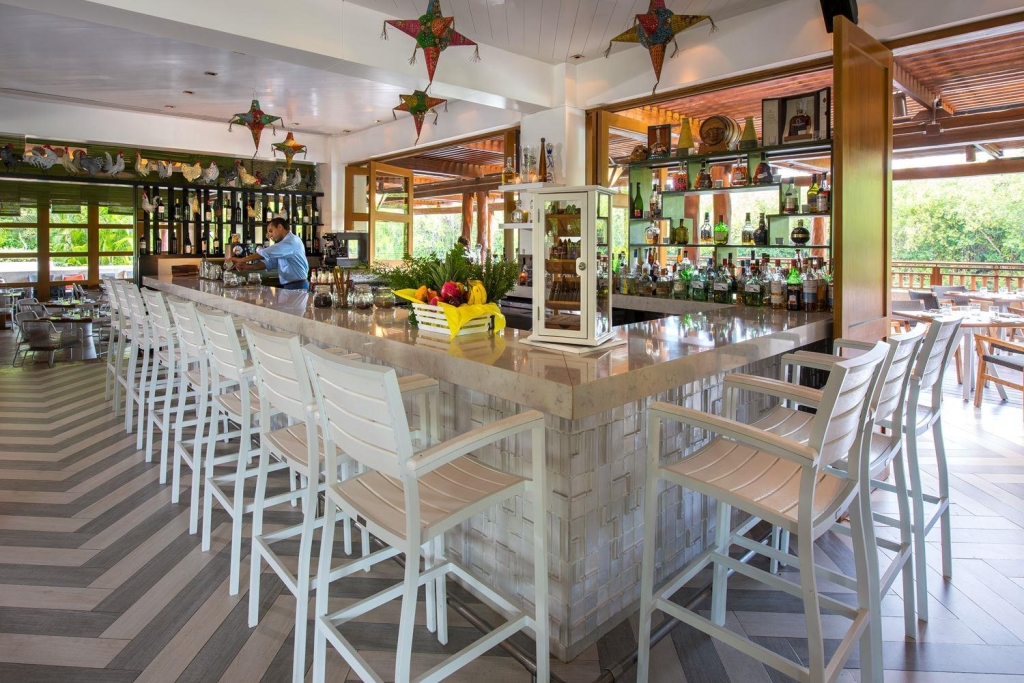 La Cantina, near to La Laguna, is a restaurant that specialices in Yucatan specialties. You can begin with a "Sikil Pak" (seeds, chives, habanero) or guacamole (jalapeño, crunchy corn, tomatillo, coriander). For a second course, you can savor "La Gringa," which is a taco composed of flour tortilla, mushrooms, grilled pineapple, and tofu.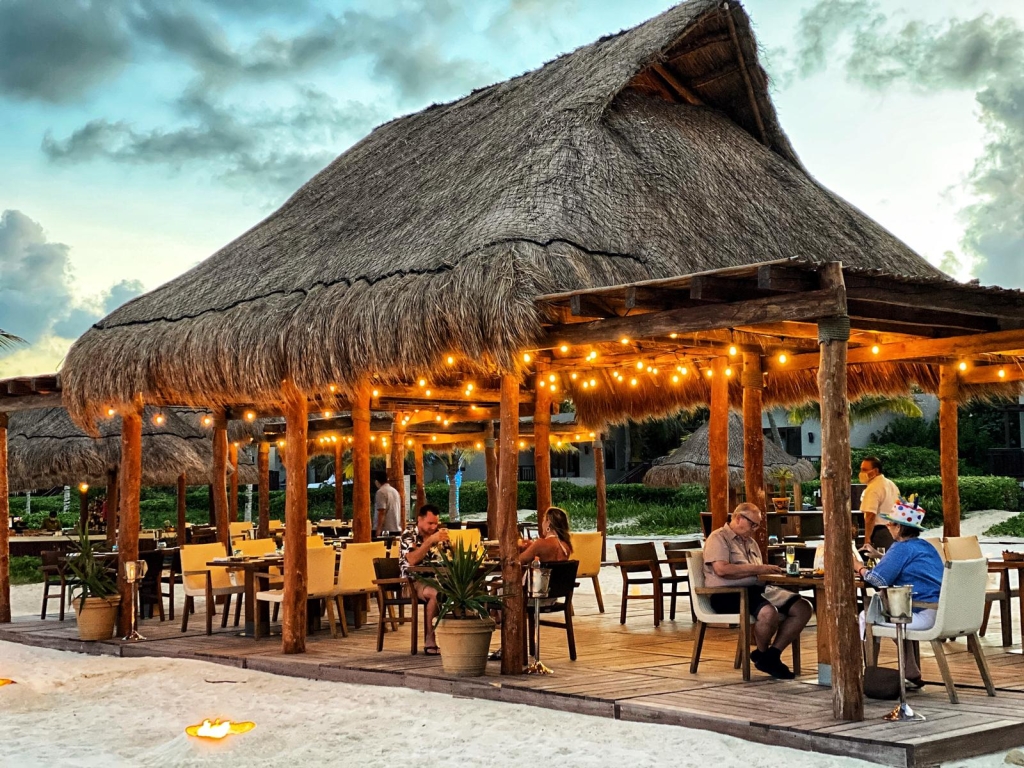 La Playita is an a-la-carte menu restaurant next to the beach opened for lunch and dinner. Within the variety, you will find guacamole and crudités with jicama, cucumber, carrot, and chamoy Miguelito sauce, french fries, and avocado tacos. And don't miss out on the ice cream for dessert.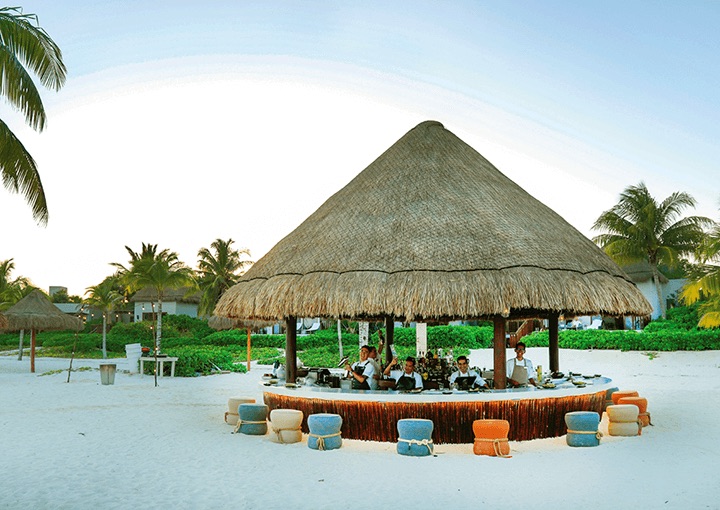 At the Ki Beach Bar & Korean BBQ, you can sample Korean food. Banchan, composed of cucumber, white cabbage, fresh serrano, fresh garlic, fresh lettuce, red pepper sauce, and miso sauce. You can also do seasonal vegetables.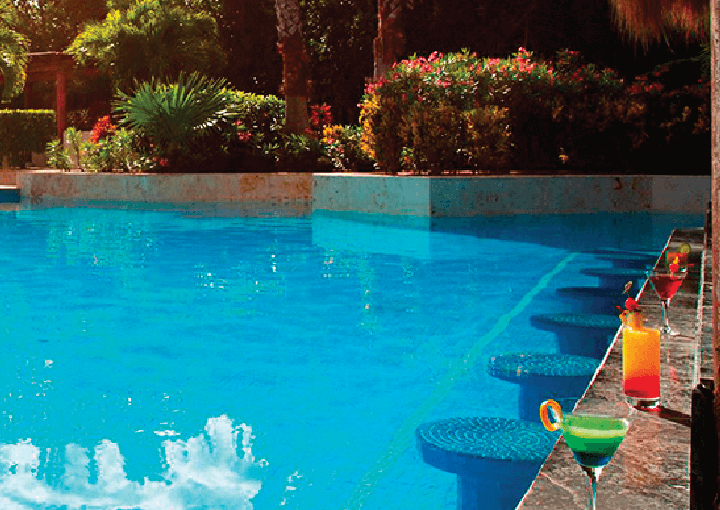 Las Olas is the pool bar, where you can eat "Sikil" hummus composed of chickpea, pumpkin seed, coriander, habanero pepper, and pickled veggies. The veggie club is made of avocado, tomato, spinach, and country bread. Most options in all of our menus are vegan flexible.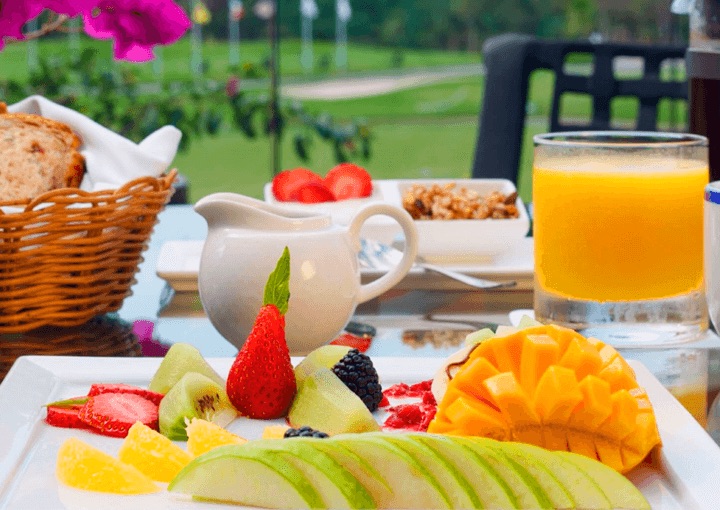 If you play golf, Koba Casa Club proposes vegan breakfast like the mango chia pudding with coconut milk, homemade granola, mango puree, red berries, and agave honey. At lunch, you can choose edamame with soy sauce, sesame seeds, dried chili powder, guacamole, and a veggie burger with lentils, quinoa, vegan chipotle mayonnaise, caramelized onions, lettuce, pickles, and tomato.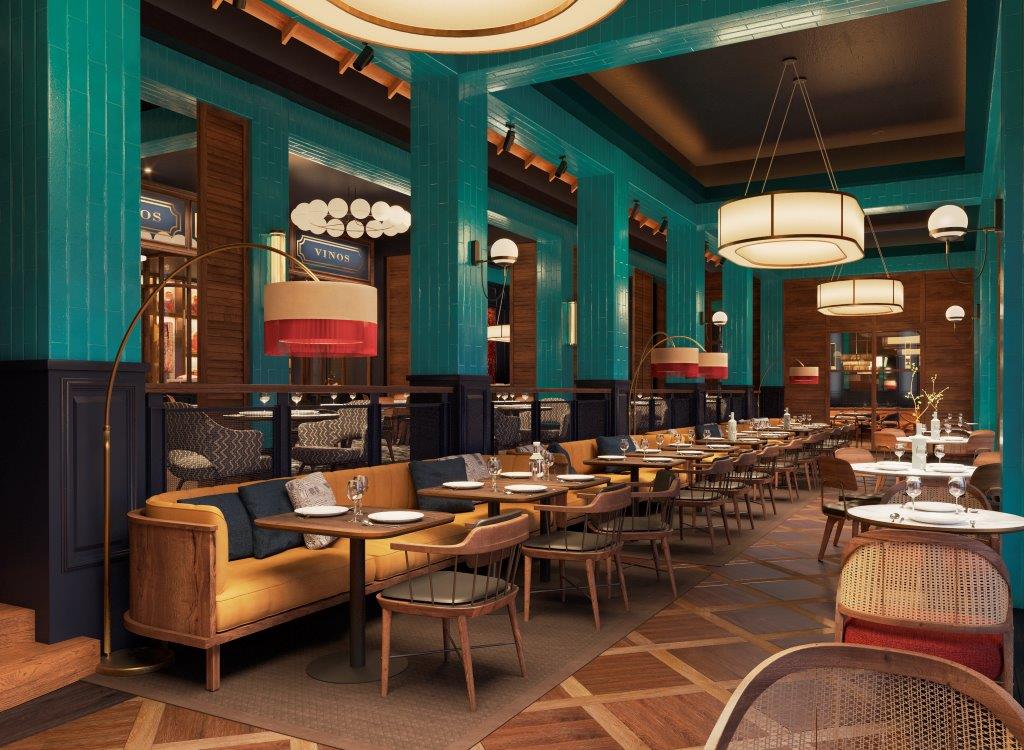 Tauro is our brand new steakhouse. However, you will also find vegan options for you! So you can still share special moments with your carnivore friend despite your regime.
As an appetizer, there is a lovely preparation of spinach and kale with granny smith apples, pumpkin seeds, pickled raisins, and mustard vinaigrette.
In our vegan list, there is a lovely preparation of spinach and kale with granny smith apples, pumpkin seeds, pickled raisins, and mustard vinaigrette. Alternatives with the dishes like organic vegetables, asparagus, seasonal wild mushrooms, or house cut potato wedges that you can enhance with fresh Argentinian chimichurri.
¡Buen Provecho!