General
Go Pink in October for Breast Cancer Awareness Month
Each October citizens from around the world join together to recognize Breast Cancer Awareness Month. The primary objective of this global health campaign is to raise awareness about breast cancer and money for research into its cause, prevention, diagnosis, treatment, and hopefully, an eventual cure. During this month, major breast cancer charities plan a wide range of fundraising activities, educational programs, and community events, all aimed at increasing awareness about breast cancer and its impact on women's lives. The campaign also encourages women to get regular breast cancer screenings and promotes a healthy lifestyle to reduce the risk of developing breast cancer.
If you're looking to get involved in this important cause, there are plenty of ways you can help. While donating to breast cancer charities or volunteering your time is important, what is most critical to this cause is to show your support and raise awareness. You can participate in local events and activities, including charity runs or walks, which are very popular and have been very successful in raising awareness and funds. Whatever you choose to do, your involvement is what is most needed to make a difference in the thousands of lives affected by breast cancer.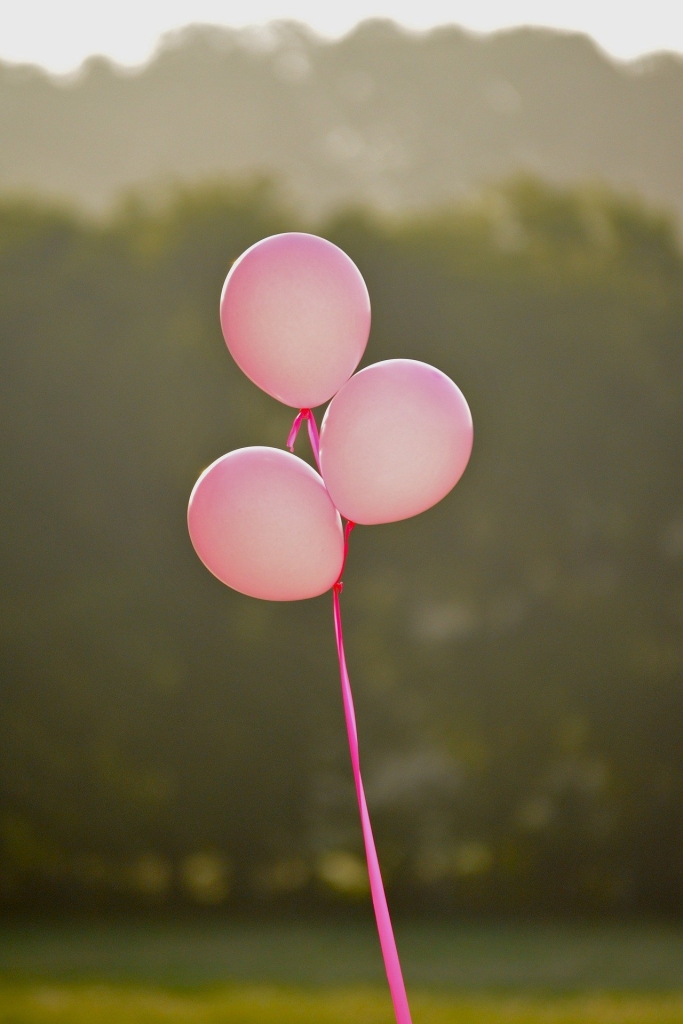 Another great way to show your support…
Is to wear pink clothing or a pink ribbon, the color and ribbon that symbolizes breast cancer awareness. The history of ribbon and its symbolism has its roots in the Iranian hostage crisis in the late 70's when citizens were encouraged to tie yellow ribbons around the trees on their front lawns. In the 80's the yellow ribbons resurfaced by AIDS activists who were raising awareness for this terrible disease. Then in 1991, pink ribbons were distributed to all breast cancer survivors and participants of the Komen New York City Race for the Cure®. Finally in 1992, Alexandra Penney, editor-in-chief of Self Magazine, picked up on pink ribbon and used it on the magazine's second annual Breast Cancer Awareness issue. She also enlisted several major cosmetic companies to distribute pink ribbons in stores throughout New York City. Hence, the birth of the pink ribbon! Today, the color pink and the pink ribbon are synonymous with breast cancer awareness.
While wearing pink is a simple yet powerful way to show your support, many organizations, sports teams, companies, and citizen groups are taking their pink to the next level by organizing "Pink Out Events". Runs, walks, sporting events, bake sales, silent auctions, car washes and countless other events are all great ways to build awareness and raise funds, while enjoying a day of fun, community, and inspiration.
If you are planning an October visit to Fairmont Mayakoba,
Be sure to pack your pink and join us in supporting this important cause. You can be assured you'll notice a touch of pink throughout our luxury tropical resort. In addition, Fairmont Mayakoba is also a proud member of "Pack for a Purpose", an initiative that allows our guests to join us in making a lasting impact in the Riviera Maya community. By saving just a small amount of room in your suitcase and bringing supplies for the local projects we support, you'll make a priceless impact on the lives of our local children and families. Maybe even add something pink and help raise awareness for breast cancer while supporting our local community at the same time.
For more information and to book your Fairmont Mayakoba getaway visit www.fairmont.com/mayakoba